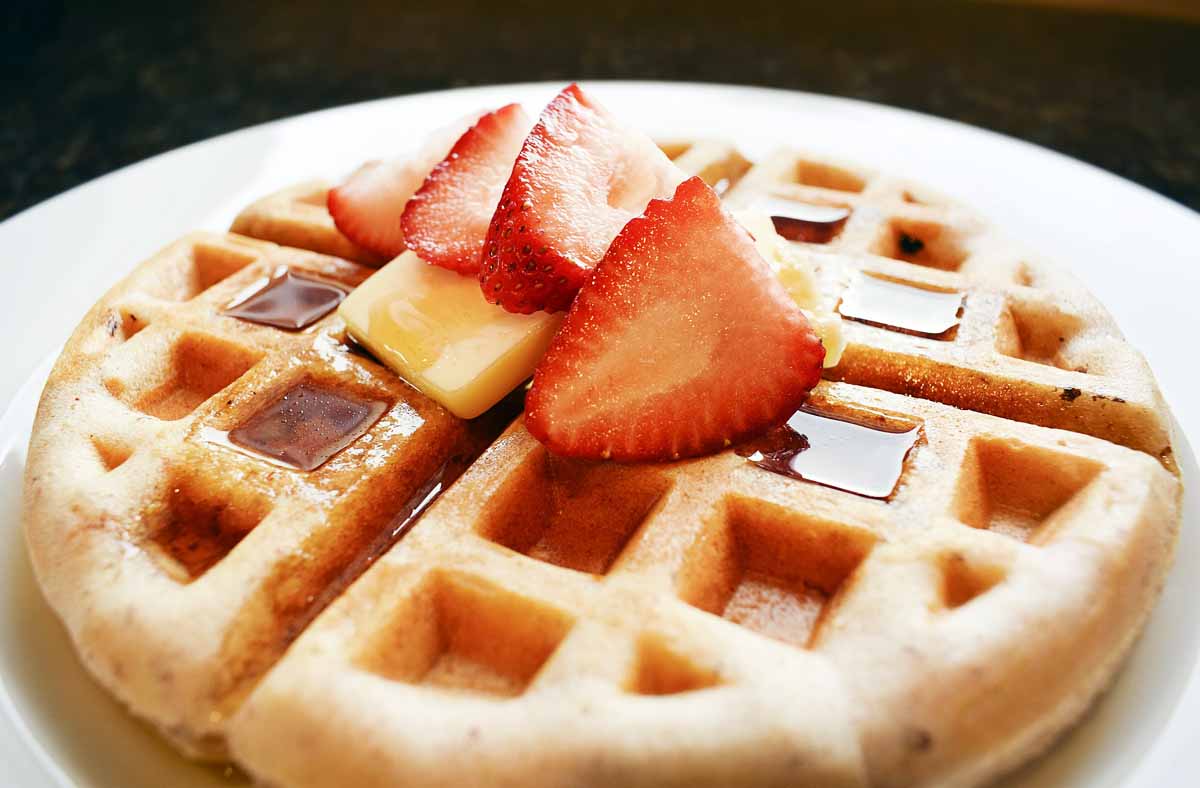 Top 5 Food Bloggers in India
What is the solution to most of our problems? – A tasty recipe that makes out mouth salivating!
There are some fantastic food bloggers on the gram which helps us by innovating dishes in their own way. We can learn cooking lessons through them. We would like to list five of them out of many!
Natasha Diddee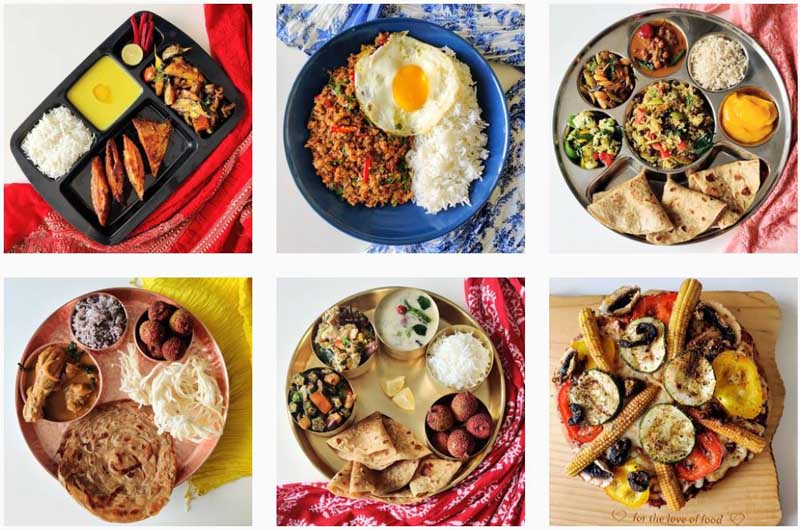 Once, Natasha lost her stomach and then she realized how much she loves food. She was diagonized with tumor in her stomach and later had to go through gastrectomy. This challenge in her life, made her discover passion for food and cooking. Her habits now are eating and making healthy food. Natasha always sticks to vegan recipes but she ensures that they are super tempting. She is food blogger based out of Pune, and she confesses, "I eat out of pure greed as I can literally say that my eyes are bigger than my stomach!" Natasha has a blog name The Gutless Foodie on Instagram.
https://instagram.com/thegutlessfoodie
Shivesh Bhatia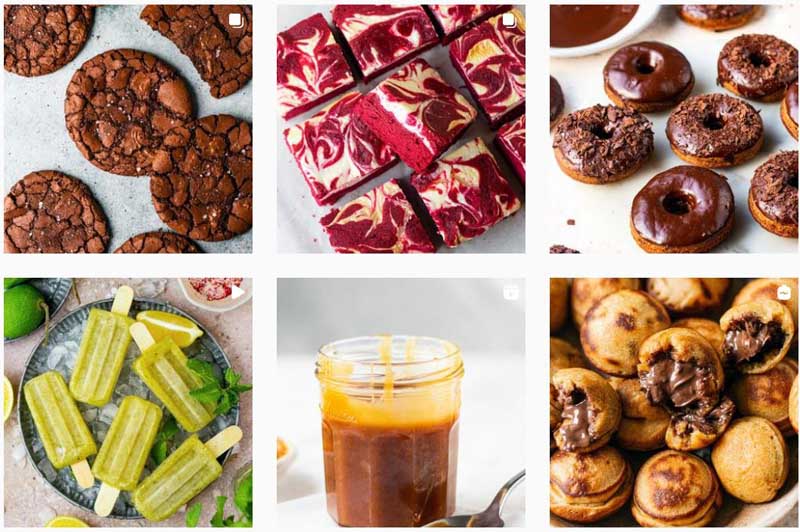 Shivesh Bhatia is a self-taught baker and also a food blogger based out of Delhi. He is an author of two cookbooks – Bake with Shivesh and Shivesh Bhatia's dessert for every mood. Shivesh has around 618K followers on Instagram. He also curates content for brands like Epigamia and Cadbury. Bhatia realized his passion for baking after his naani passed away and she loved it. He began his journey at the age of 16, when asked he says, "It was my way of keeping her memories fresh. I was pursuing political science when I realized baking was a stress buster. So, I decided to give baking a shot." Shivesh is confident, interactive and confidence in his work and runs a blog Bake With Shivesh.
https://instagram.com/shivesh17
Richa Hingle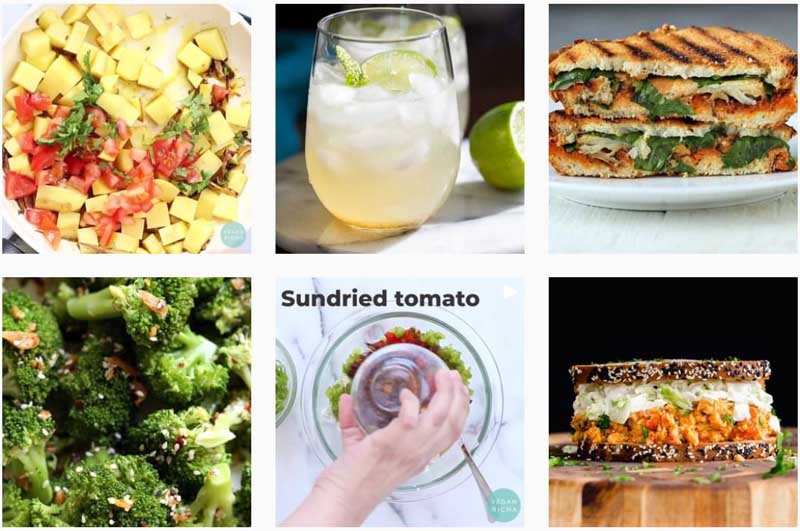 An inspiring food blogger with 323K followers, Richa Hingle is someone who encourages her followers to eat healthy. She has a blog name Vegan Richa wherein she shares vegan recipes with organic ingredients. She loves experimenting and innovating with food and adds twist.
https://instagram.com/veganricha
Ankiet Gulabani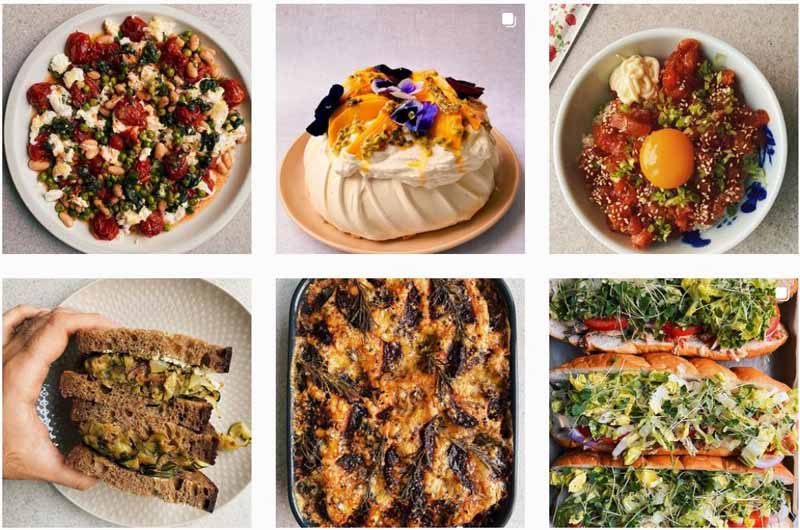 With picking up a name Belly Over Mind, Ankiet Gulabani is a serious food blogger with 35.3K followers. His forte is picking local ingredients and trying out curious combinations in his recipes. Ankiet Gulabani has shifted to UAE and now he is trying his hands on Middle Eastern Cuisine.
https://instagram.com/ankietgulabani
Nidhi Kandari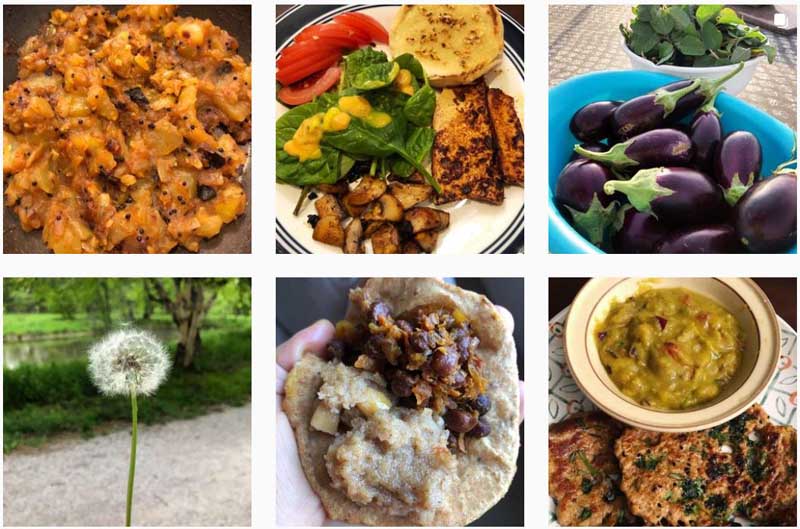 For a real foodie, Nidhi Kandari is definitely a food blogger to follow. She is a food connoisseur and is passionate about her work. Her blog name is Papi Paet who take food lovers on a journey when she cooks cuisines across the world. Nidhi is consistent with posting content, sharing her experiences, honest reviews for her followers and also helps new followers. Her blog is must to follow.