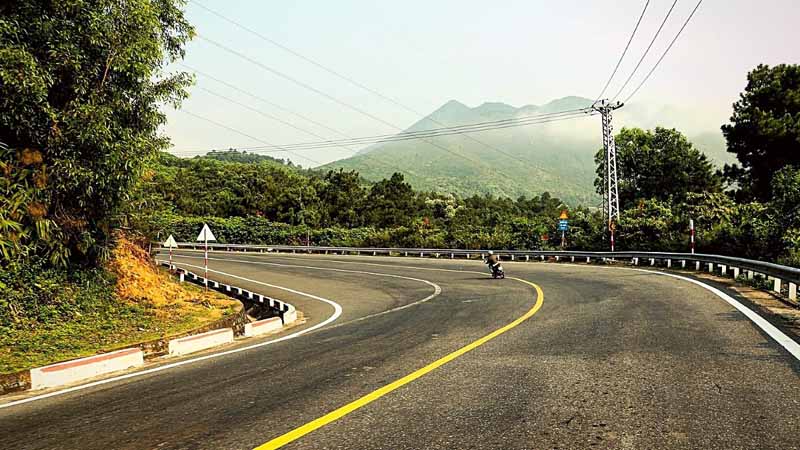 Top 5 Indian travel vloggers on YouTube
Who said travelling cannot be a profession? There are some in our country who have turned their passion for travelling into a profession. These Indian travel vloggers on YouTube inspire us to travel in a new way. Through their vlogs they cover culture, locations, food, personal experiences and recommendations of things to do when you visit.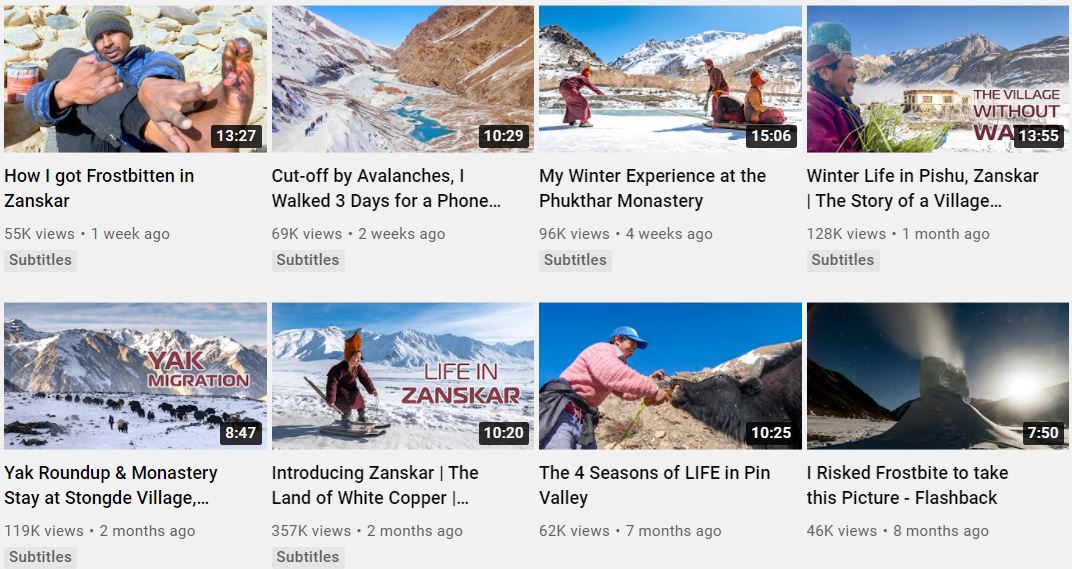 On YouTube, Saravana Kumar is known by the name 'India in Motion'. He started his YouTube journey in the year 2014 and is consistent in giving enthralling videos. In his videos, we can recognise how much he is in love with travel photography but he maintains a semi-documentary style of content with bi of editing and camera work. The style in his content brings out the emotions buried in you. His style can be titled as 'down-to-earth' filmmaking. Saravana's signature locations to travel around are mainly in the mountains, Himalayas and North-East India. India in Motion also gives tips and tricks on photography to people who are camping enthusiasts. The channel has an addition of local music which creates its own vibe, excellent storytelling skills, time lapses are elegant, uncomplicated film-making with modified editing.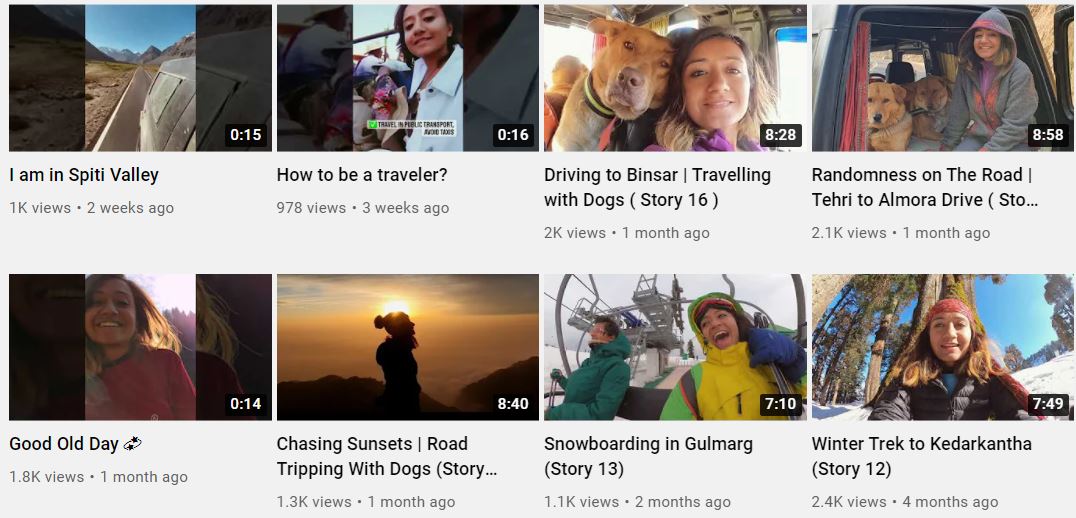 In 2015, Prakriti started her YouTube journey by choosing to travel solo. She believes in bringing out different perspectives by experiencing solo. While the content she shares on her channel are not drone shots and neither does she offer fancy edits, they are purest in its form. Prakriti never fails to give an enveloping view to the viewers via sharing her different experiences. Prakriti Varshney has a storytelling style which touches the soul. She curates videos which can be guides to our travel as they are very informative. The most recommended thing to watch on her channel is the stories playlist.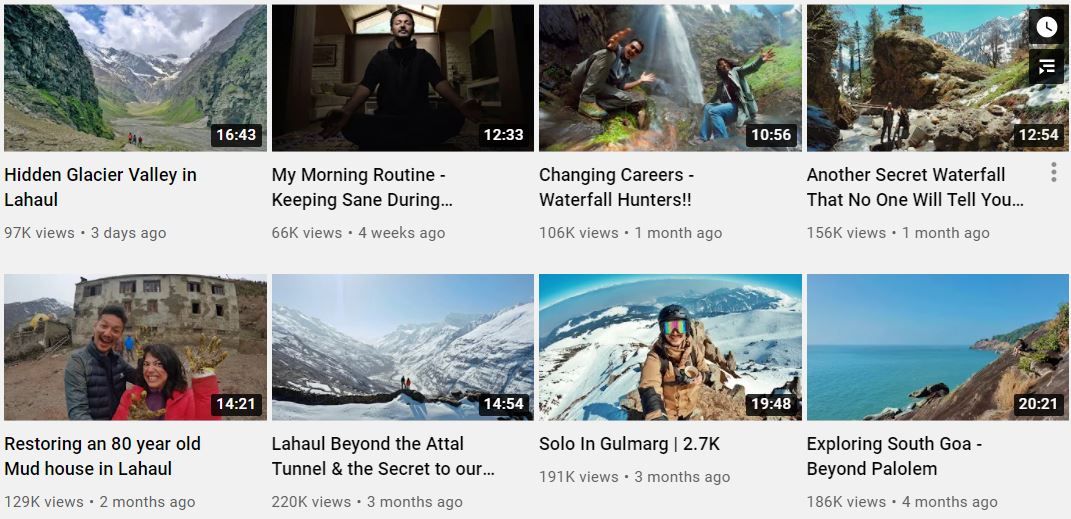 These two individuals are the best couple travel vloggers who have given them a name as Ronnie and Barty. Rohan and Bharati both worked in the mainstream film and television media for 8 years in Mumbai and then gave up their respective jobs to be full-time travel vloggers together. They moved to Manali and invested their energy into this beautiful YouTube Channel which is considered as the top one in the industry. They have an outstanding sense of creating video content, as it comes out as a desired quality. When your mood goes down, watching their content would absolutely make you refresh again. If you see the content they create, they have a very different perspective and you would crave to travel after seeing their videos. Ronnie and Barty's experience of the media industry helps reflect on the video content, oratory skills which Ronnie has are amazing for the storytelling, gives viewers a different perspective of how to lead life in the mountains but overall provides the positive vibe.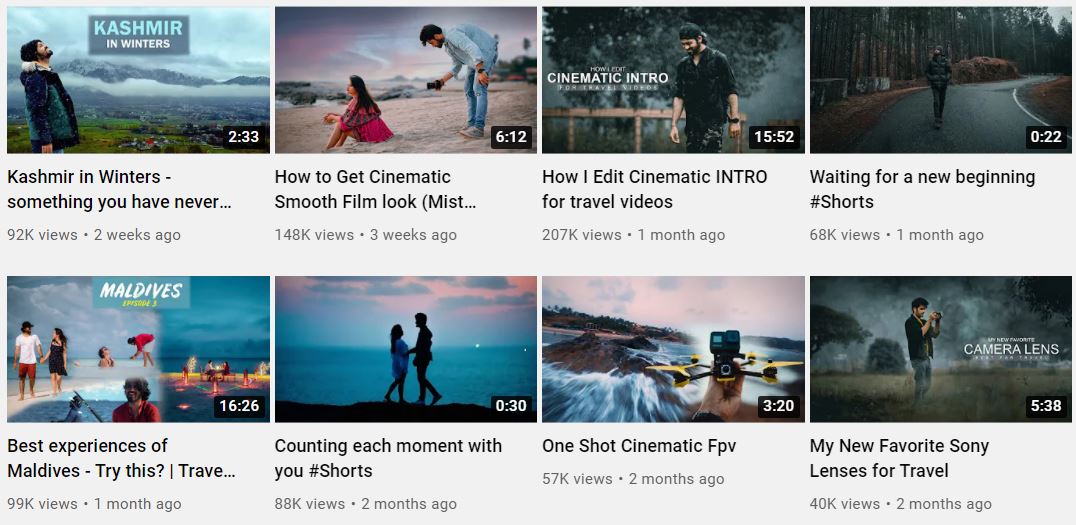 Ankit Bhatia has an exceptional sense of video-making which reflects on the travel content he creates. Ankit started out his YouTube journey in the year 2013 which till today provides the best product quality. He has top-notch cinematography skills which can clearly be visible in the travel content he curates with edits being polished. Through his videos, we can assume the importance he gives to filmmaking and post-processing. He adds excellent visuals and gives a smooth narration which can sometimes make us feel like we are lost in a paradise. Ankit via his channel also gives photography and video editing tutorials and also camera reviews. He has a beautiful way of storytelling and he never forgets to add wonder music to the quality content he creates for us.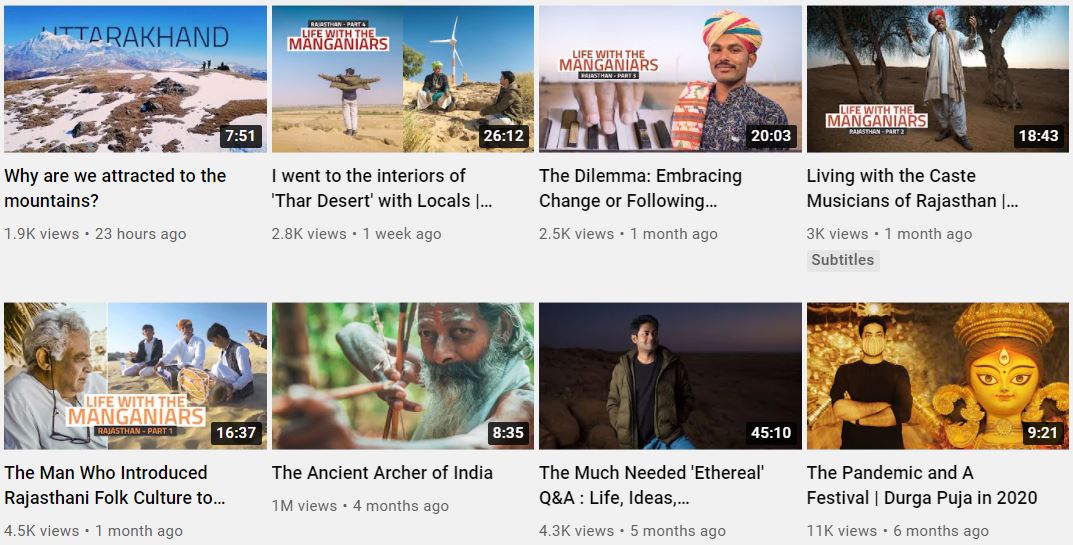 The Delhi-based guy who is a travel enthusiast started out on his YouTube journey in the year 2013 by giving a name Ethereal. Ayush Dinker is an avid traveller and a fanatic filmmaker. For experiential travel, he gives a very different perspective to his viewers. He provides informative videos so we don't need to waste long hours doing our research on the place, Ethereal can be our safe guide. Ayush provides quality content with epic cinematography and smooth editing, also he has a very different storytelling style that is not ordinary, but extremely brilliant. Content of Ethereal has a calming voice over , clean and concise editing, entangled storytelling and videos that delve deep into the stories about the location.