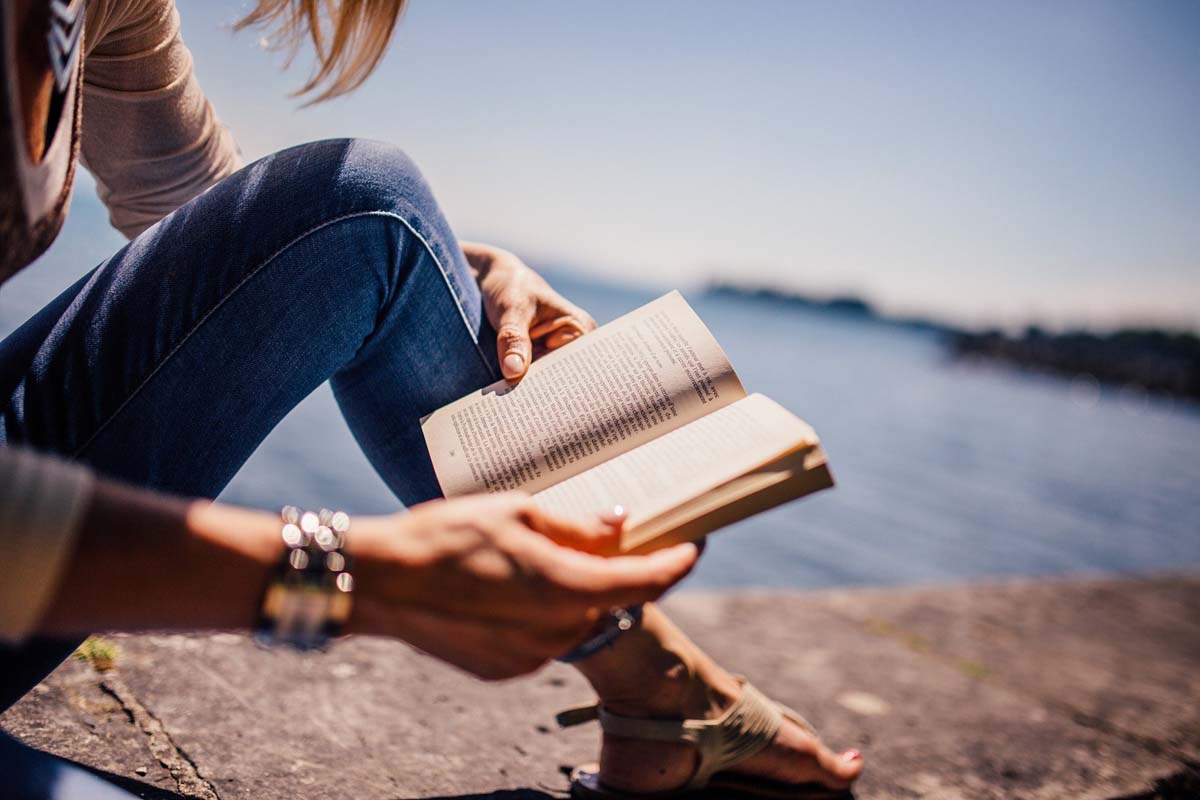 Top 5 inspiring books by Indian authors
What is the purpose of life? To live life to the fullest and understand your soul well for the human life we are living. There are some amazing people who have literally penned down words and combined pages which turned into a beautiful book to inspire us.
If you are looking to read some good books if you are a voracious reader, then we have curated a list for you to read which have been written by Indian Authors.
You will definitely have a different perspective about your life when you feed your mind with these books.
The Monk Who Sold His Ferrari
Author: Robin Sharma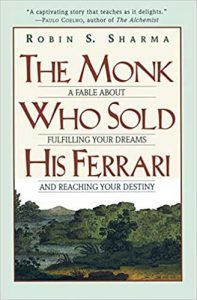 This book is a masterpiece by Robin Sharma which is beautifully written. The Monk Who Sold His Ferrari is a gem for someone who is trying to self-discover themselves. This book makes one learn about self-fulfillment and satisfaction not in monetary terms but spiritually. The book narrates a story about Julian Mantle who is on a journey to become a monk after living a life of a lawyer. What actually forced himself to go on a path of self-discovery and on an adventure? For his inspiring life changing story, you definitely need to read the book for yourself. Robin Sharma via The Monk Who Sold His Ferrari explains about how to explore your soul and make a connection with others here. After absorbing this book, you will have a miraculous experience and you will realize that you don't need a Ferrari to keep yourself happy.
---
God of Small Things
Author: Arundhati Roy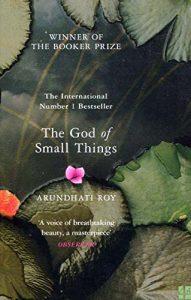 The cliché that we have always heard but it is the truest in its form, "life is not a bed of roses, if it is then roses always have thorns" is something the book narrates. This book is about how two sisters in their life have an experience of unfortunate events, but after that are they strong or weak in leading their lives? Read the work and words of Arundhati Roy in 'God of Small Things' to find out. If you are finding motivation to boost your self-morale and embrace your journey in human life, then God of Small things is the best company to keep. It will make one realize that 'Change is inevitable and acceptance is the key, the better you learn it, the faster you will grow'.
---
I Have A Dream
Author: Rashmi Bansal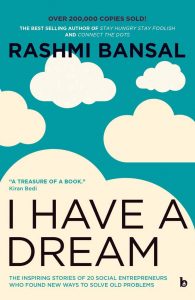 I Have A Dream is the bestseller by Rashmi Bansal which talks about how 20 entrepreneurs made their dream come true. This book mentions the hurdles faced by the entrepreneurs when they were chasing their dreams which later came true. 'I Have A Dream' will make you meet knowledgeable people who have made themselves notable by their remarkable work in the country. It is the story of real life situations and challenges faced by each one. The book provides moral values and ethics to inspire the budding entrepreneur. If you wish to learn something for an entrepreneurial journey then this book is definitely to find out.
---
Tiya – A Parrot's Journey Home
Author: Samarpan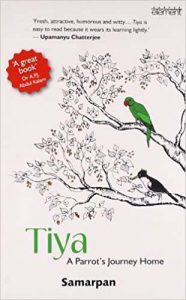 Have you ever thought how you will live when you are asked to leave your home? The theme of this book is about how a parrot as a bird lives its life and faces different challenges. The same is with the other birds as they are always asked to leave their home tree. What do they do? There's a lot to learn from birds as well as we as souls are waking each other home at the end. You will definitely get inspired and will have a different perspective about living life. Listening to your intuition is the best reward you can give yourself, we forget to live while serving others which makes our life boring for ourselves.
---
Triggers And Insights
Author: Harish Ramman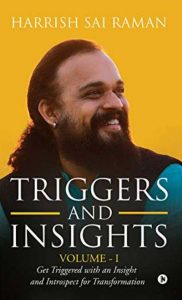 A compilation of lessons is what the Triggers And Insights are about. Harish Ramman gives lessons on various areas of life like spirituality, relationships, work and life in general. There is an explanation in this book about the shift that one desires and deserves. If you are looking for a guide on a journey called life for your transformation, Triggers And Insights will definitely be a great companion to keep.
---