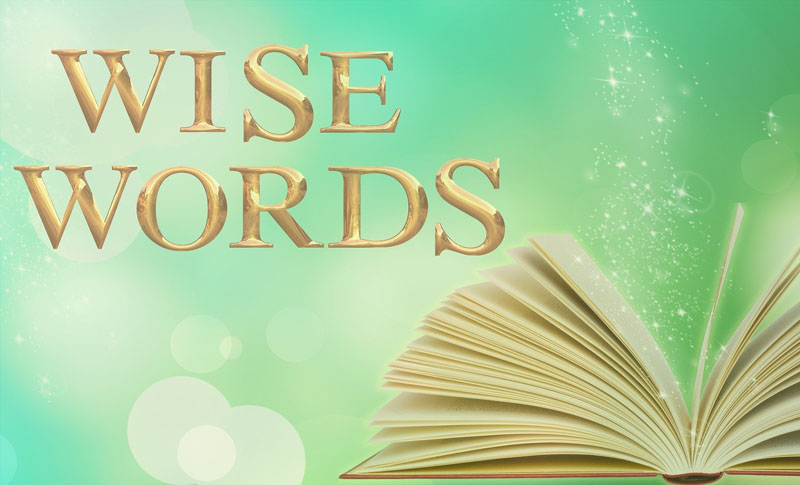 Top 10 inspiring books to read
If one desires to change for the better, that person has to get out of his/her comfort zone in life. The person who aspires to be positive in life can look for positive books to read. These books will help someone to find purpose in his/her life. Here are the 10 books we recommend you to read so you can get inspiration.
The Power of Your Subconscious Mind
Author: Joseph Murphy
The Power of Your Subconscious Mind is the book which speaks to us about the techniques we should use to focus our mind in a positive way. Sometimes, our subconscious mind thinks negatively which leads to creating obstacles in our life. Those obstacles prevent us from achieving success. Through this book, Joseph Murphy teaches us how to release our mental powers to develop self-confidence, achieve success, gain wealth, improve relationships and remove bad habits. This book teaches us how our subconscious mind helps us to achieve success.
The Power of Positive Thinking
Author: Norman Vincent Peale
The Power of Positive Thinking is a book by Norman Vincent Peale which cannot be missed out in this list. Originally, this book was published in the year 1952. The Power of Positive Thinking is an outstanding self-help book which teaches the reader on how to think positive. Norman Vincent Peale offers us instructions which are practical, teaches us how to have a cheerful attitude, and how to affirm and visualize positivity. This book is popular till today.
You Can Heal Your Life
Author: Louise L. Hay
You Can Heal Your Life is a self-help book which is authored by Louise L. Hay. The author of this book is the founder of Hay house and has authored several other self-help books. This book was released in 1984. In this book, Louise teaches us healing techniques and positive philosophy. She has taught millions on how to achieve more of what they want in their lives. Million copies of this book have been sold in more than 30 countries. After reading this book, you will learn to achieve more wellness in your body, mind and spirit.
How to Sell Anything to Anybody
Author: Joe Girard
In this book, Joe Girard who is the world's greatest salesman reveals business tips. He gives amazing selling principles which brought him to the top of his profession. He gives advice in the book to the people who are businessmen on how they can create customer profiles, how to close a deal, how to turn a prospect into a customer and more business tips.
Rich Dad Poor Dad
Author: Robert Kiyosaki
The classic of 1997, Rich Dad Poor Dad is a must to read if finance interests you. In this book, Robert Kiyosaki explains to the readers about investments (real estate) and real assets. The book gives a solution which is practical. It doesn't explain how to avoid spending money on clothes or food. Instead, it explains how to build a business which will achieve success. Rich Dad Poor Dad also explains how to gain income from different streams.
How to Win Friends and Influence People
Author: Dale Carnegie
In this book, Dale Carnegie makes us understand about human nature. He teaches us a lot of things we can do to win friends and make connections with people. In the book How to Win Friends and Influence People, Dale explains how we can think in a different way. He also offers advice on gaining popularity, winning new clients, earning prestige and getting things done as per your ability. This book will change your way of thinking and will make you a better human.
You Can Think If You Can
Author: Norman Vincent Peale
You Can Think If You Can is another wonderful book written by Norman Vincent Peale. This book is produced by Norman because he wanted to encourage people to take charge of their lives. Whenever any difficult problem arises in your life, this book can be your problem-solver. You Can Think If You Can will teach you how to build calmness, develop self-trust, give motivation and also a lot of other things. In this book, the main thing that Norman explains to us is how we live life to the fullest.
The Little Book of Hygge: The Danish Way to Live Well
Author: Meik Wiking
Hygge is the book you will understand when you feel it. It is written by Meik Wiking, who is the CEO of Happiness Research Institute in Copenhagen. Denmark is considered to be one of the happiest countries in the world and that's why Danish people follow Hygge. This beautiful book will inspire you to plan a dinner party perfectly, even how to dress nicely and a lot of little things which make your turn more Hygge.
The Psychology of Selling
Author: Brian Tracy
The Psychology of Selling is a book through which sales guru Brian Tracy gives us a series of ideas, methods, strategies and techniques which one can use immediately to make more sales. He advises the reader on how to make faster and easier sales than before. The author's advice in this book has helped a lot of people in monetary terms.
The Secret
Author: Rhonda Byrne
The secret is the book written by Rhonda Byrne, who is an Australian writer. It is based on the law of attraction which explains us to visualise. This book will help you in achieving anything you want in your life. In short, this book explains that whatever we think appears in our life in reality as we manifest them.